Leatherfest VI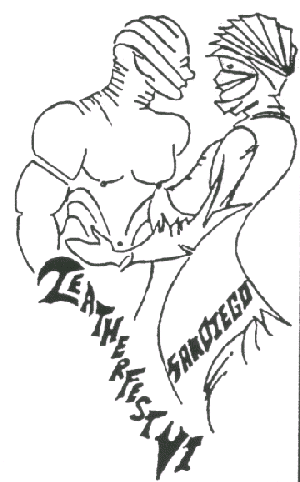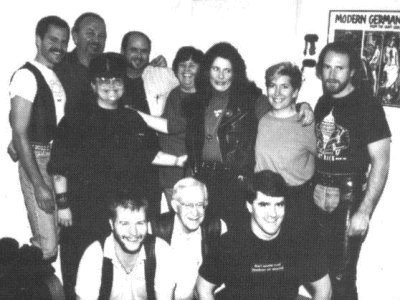 Left to Right - Standing: Bob G., Louis B., Richard R., Ms. C., Rena D.-P., Kim S., Mark O'K.
Middle Row: Margaret F.
Kneeling: Spud, Robert N., Madoc P.


Held at the Radisson and donated $2600 each to NLA Spanner Defense Fund, and San Diego's Live and Let Live Alano Club. The event had 705 in attendance.