Leatherfest 1991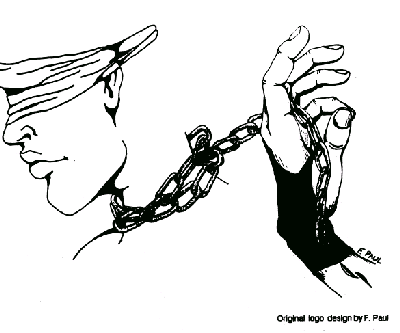 Men and women in celebration of their leather lifestyles converged on San Diego for a weekend of education and entertainment from March 8 through 10, 1991. Leatherfest '91 was a fundraiser hosted by the San Diego Chapter of the National Leather Association, to benefit AIDS service organizations in San Diego county.
The Mission Valley Inn was chosen as headquarters for Leatherfest. Besides accommodations for out of town guests, the Inn provided space for a vendor area, an art show, workshops and demonstrations. Local, regional and national celebrities and titleholders served as instructors in the workshop demonstrations. A Saturday cocktail party and Sunday brunch were also held at the Inn.
Wolfs in North Park hosted a uniform party on Friday night and the BULC hosted it's annual Black Out Ball on Saturday. A Fun Run including motorcyles and cars and Afterglow parties were held on Sunday.
Leatherfest 91 Committee: John Keasler, advertising & program design; Trish Curley and Bob Goldfarb, Planning Commitee Co-Chairs; Ed Winant and Dr. Rick Lasley, Workshop Co-Chairs; Lee Albert, Art show and registration coordinaor; Richard Inglehart, Michael Peters, Terry Daniels, Bear Liles
Sentinel Awards - Awards Coordinator: Mark Frazier - Recipients: John Keasler, Rick Lasley, Ed Winant, Bob Schurr, and Jim Bertz for outstanding contributions to the Leather Community
KUDOs from Tony DeBlase and John Ferrari (Mr Drummer Coordinator)
Price: "Registration for Leatherfest 91 will include admission to the workshops, vendor area, the recetption, brunch and bar events; a coupon booklet with chits redeemable for free drinks, services and discounts from many bars and merchants; and a Leaterfest T-shirt. Registration before February 15 is $35 for NLA members and $45 for non-members. After Feb 15 is $40 for NLA members asnd $55 for non-members [from holiday edition 1990 NLA/SD chainlink]
Proceeds to benefit: Mama's Kitchen, Project Lifeguard of the AIDS Foundation of San Diego, and San Diego Hospice
Quote from Tracy Wieland [Aug 91 Chainlink] regarding Leatherfest '91: "While San Diego and their leather community may be grossly underrated, this is one event that proves there's more to enjoy and appreciate in So. California than Los Angeles alone. Personally, I plan to get to know San Diego much better and look forward to next year's Leatherfest."