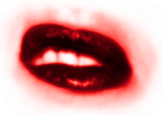 Club X, based in San Diego, is composed of a very diverse group of people ­ all enjoying some area of a lifestyle involving Leather, SM or Fetish interests. We are a pansexual (all inclusive: male, female, straight, gay, lesbian, bisexual, transexual, etc) fun-loving, caring, well-adjusted, educated, focused, and dedicated organization serving our community. We are actively working in our society to reduce prejudices about people's personal choices in life.
You can become a part of this cohesive and comprehensive organization by filling out a membership application. You are welcome to join no matter what your experience or degree of interest. We range in life experience from the very novice and curious to the very seasoned and informed, but we are all searching and joyful persons sharing common interests. We don't care about your gender, sexual orientation, color, politics or religion. We are warm and real.
Club X is a non-profit organization (incorporated in California) serving as an educational, charitable, and social group. Our group is one among many such groups across the nation showing by example how positive and healthy the Leather/SM/Fetish lifestyle is. We act as a clearinghouse for information of related community events around the country and in San Diego. We provide fund-raising for related charitable organizations in order to strengthen the community both internally and externally.
Club X also meets monthly for educational workshops and demonstrations along with various social events so that our members can become better acquainted and share ideas. Our monthly newsletter, the Chainlink, is mailed to members and other Leather/SM/Fetish organizations.
On the forefront of our thinking is that all SM or sexual play activities among adults must be Safe, Sane, Consensual, and Fun.
Safe: we educate our members and the community on how to reduce the risk of AIDS and other sexually transmitted diseases.
Sane: activities must be governed by sensible and sober guidelines and limits.
Consensual: activities continue only as long as all the persons involved give their consent to its action. This keeps us healthy and mature in our body and self-esteem.
Fun: while it may seem obvious, we also try to remind ourselves of the joy that can be found living this lifestyle.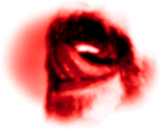 If you need more information, you may email Club X or call the Club X Hotline at 619-685-5149 or toll-free at 1-800-598-1859 and leave your message. We will respond swiftly.
The membership dues are $20 per year, with an optional membership for couples being available for just $35 per year. Simply fill out the membership form, enclose a check or money order (payable to Club X) for the necessary amount, and mail it to us. We will send you a membership card along with the latest newsletter and information concerning our next meetings and social events. We never sell or loan our membership lists to anyone, and your information is always kept confidential. You will be glad you joined!