For more information about
this event, send an email to
LeatherFest X or Club X
Copyright 1997, Club X,
Website and LeatherFest X logo design
by MrManinSD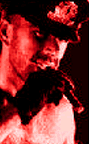 DungeonFest
A magical transformation takes place within the bowels of the hotel from 9pm to 1am on Friday night and from Noon to Midnight on Saturday. A garden of earthly delights, the dungeon at LeatherFest X has expanded to over 10,000 square feet of erotic pleasures. It is an extraordinary arena with many play stations for the novice and the advanced player and plenty of room for onlookers. Contained in one huge space, many nooks and crannies are provided to tease all players. Whether you are with a partner or on the prowl by yourself, it's an erotic laboratory for everyone and big enough to tempt even your wildest fantasies. Registration is available only through Torture and Titillate Packages.

SM University
Very successful for 3 years running, this orientation and recommended workshop schedule is designed for novices to the 'scene.' Enrolees are required to attend the orientation on Saturday morning in order to receive the materials and diploma. There is no extra charge for this, but you must be a registered participant of LeatherFest X and sign up on the attached form.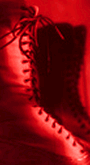 The FetishLounge
This kick-off party will start at 7pm before the dungeon grand-opening on Friday evening. Come see and meet the top players at this exhilarating event. Dj'd music will entertain even the laziest fetished feet, beverages will be served and fashion will be flying. Wear your best fetish clothing and accessories to see and be seen. Don't miss this!